Two Conferences at the same time
The third day of the European Guide and Scout Conference (Monday) has started with seperated plenary sessions of WAGGGS and WOSM.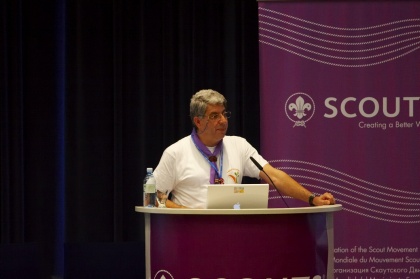 V ponedeljek smo imeli na ESK ločeni zasedanji obeh organizacij. (Avtor: Samo Vodopivec)
European Commitee members WAGGGS presented analysis of performance indicators for the past trienium, financial report and main goals of the organisation which were the outcomes for the afternoon group sessions. Comitee members used an inovative method of presentation – a quiz. Yesterday delegates participated in Who wants to be a Milionaire, today´s quiz was Mastermind. Delegates are anxcious to know what tomorrow brings.
We will come back to you with more updates about WOSM Monday conference.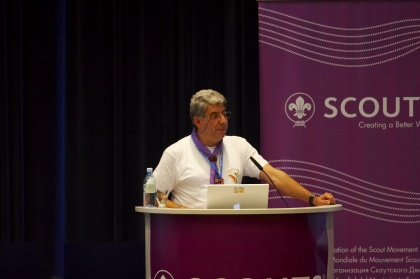 +36