President of the Slovenian Parliament
On Tuesday morning we received a special visit from dr. Cukjati – the president of the Slovenian Parliament. He was the main spokesman on in the morning session of joint WOSM and WAGGGS conference.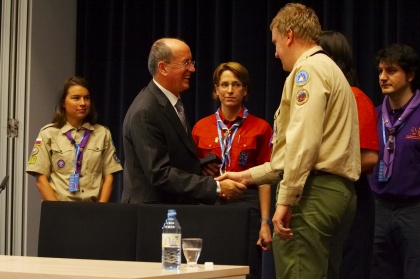 Obiskal nas je predsednik državnega zbora dr. France Cukjati in nas nagovoril. (Avtor: Samo Vodopivec)
Among other things, he also said:
"I would add to your motto 'Celebrate, motivate, activate': Celebrate the anniversary of scout movement, that is still the same, but more up-to-date every year. It is right that also the politics gives you the credit and in this way also additional motivation for your work. Continue on with same dedication in your towns and villages, in your nation and the European Union, all over the world.
Only with deep respect towards nature and its laws, with respect towards yourself and others, towards other nations, cultures and religions, only this way we can, make out of our planet a nice home for everybody."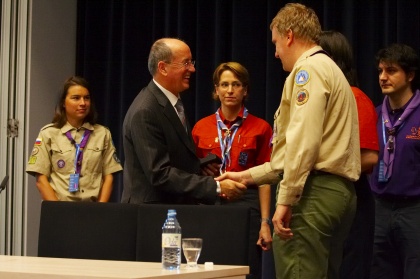 +49